Course Overview
Online classes are our option for those people who want to learn English and improve their English but can't come to our physical school in London. If you live abroad and want English lessons with our London teachers, or if you are a student who has studied with us in the past and you would like to start classes again from home, this is the perfect course for you!
Our teachers design interactive and stimulating digital online English classes and you'll communicate with your teacher and classmates via video lessons and email.
Look at this image to see part of a lesson with our teacher David.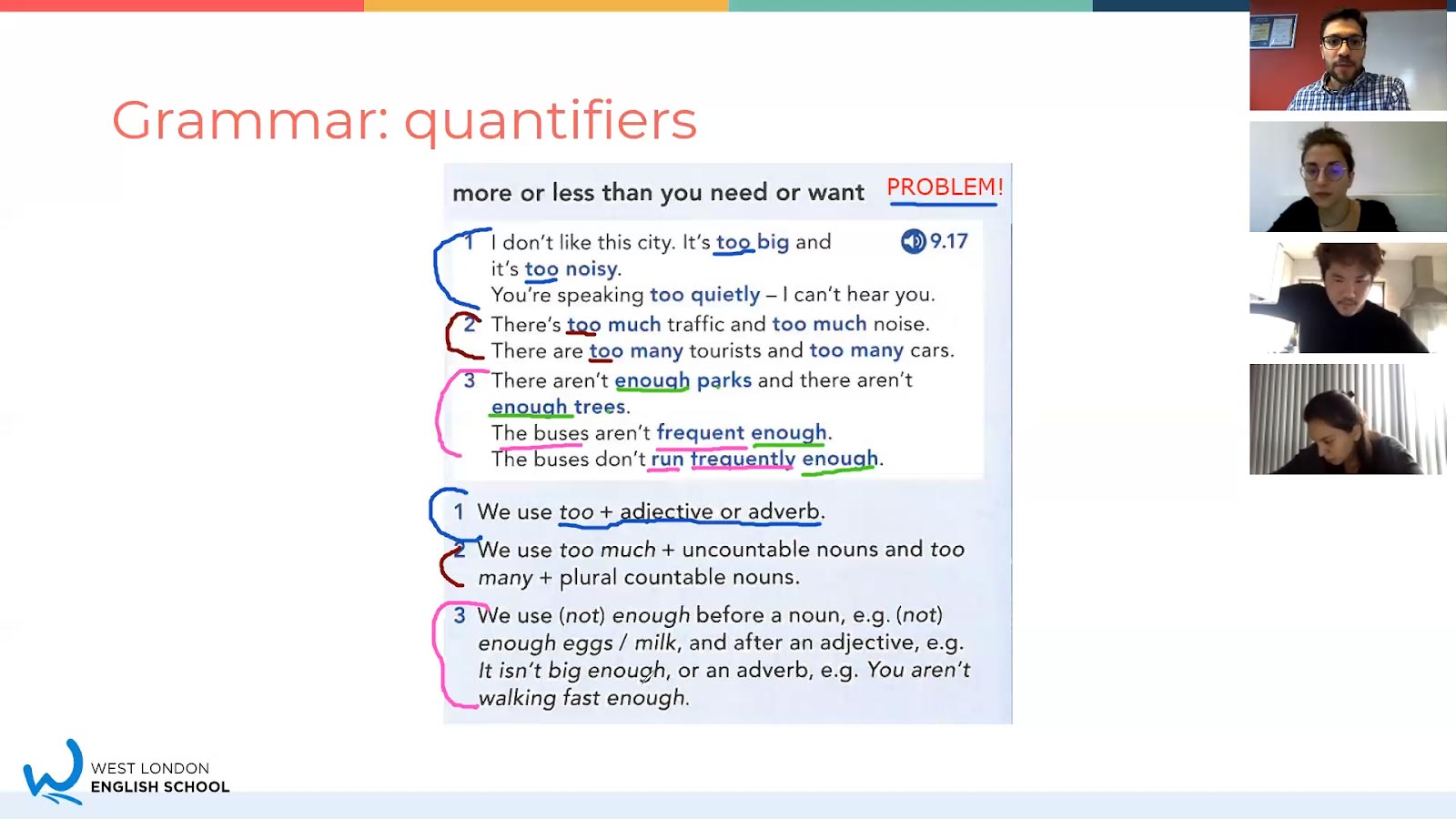 ---
In the class, you will work with other students (usually 1-3 other students) on your speaking, listening, reading and writing skills as well as vocabulary, grammar and pronunciation.
Because the classes are learner-centered, you are given the opportunity to practise everything related to language with students from all over the world. Our academic team select relevant and interesting coursebooks to ensure you receive a variety of language input. Your teacher will also give you several recommendations to help improve your English such as YouTube links, news articles to read and other online resources and games.
What are the benefits of online learning?
Smaller groups compared to face-to-face classes mean more one-to-one time with the teacher
You can learn from anywhere in the world as long as you have a good internet connection and a device such as laptop or PC, tablet or phone
Our current online classes include General English and exam preparation courses. Please contact info@wles.net for more information on availability.
---
Weeks
Lessons per week
Price per week

Full-time courses (General English)

5

£120

Part-time courses (IELTS)

3

£90

Part-time courses (General English and FCE)

3

£75

Part-time courses (CAE)

2

£35

Part-time courses (General English)

2

£35

Saturday courses (Business English)

1

£35

Saturday courses (General English)

1

£25

1 to 1 classes

£50 per hour
Any materials that the teacher assigns you